Our Layaway Policy?
For layaway, the payment can be divided into 2 or 3 transactions. Products will be reserved once the initial deposit has been made. All payment should be settled within 3 months and order will be shipped upon confirmation of full payment.

Please place your order via our web store www.codenoir.us and choose "money order" option. (If you have any specific requests such declaration value for customs, you may state it in the comment section during checkout.) Separate PayPal payment requests will be sent to you afterwards.
How to Register and create your own account?
1.
Please Click "Login" button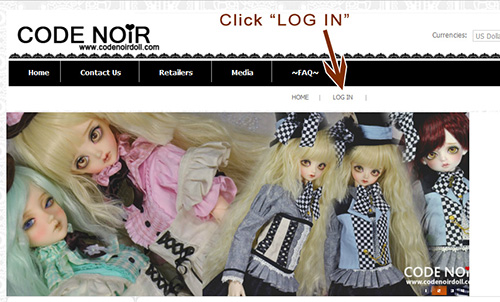 2.
Please click "SIGN UP" button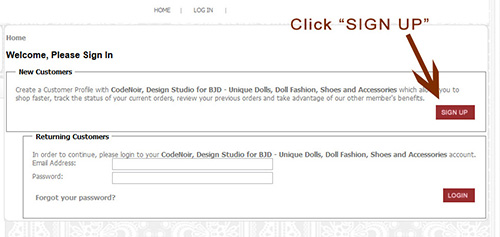 3.
Please input your information and click "SUBMIT"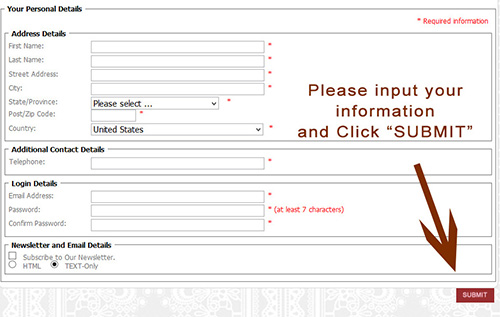 4.
Your Account have been created


How to redeem your coupon?
1.
Put all of your merchandises in shopping cart and click "GO TO CHECKOUT"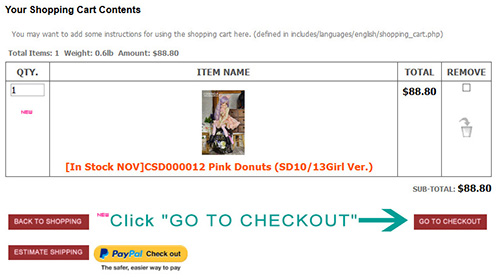 2.
Please Select your shipping method and click "CONTINUE CHECKOUT". (Available shipping option are depends on your location)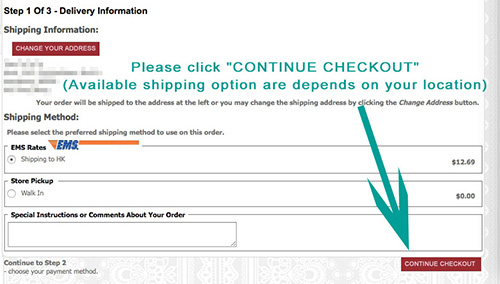 3.
Please input your redemption code and click "CONTINUE CHECKOUT"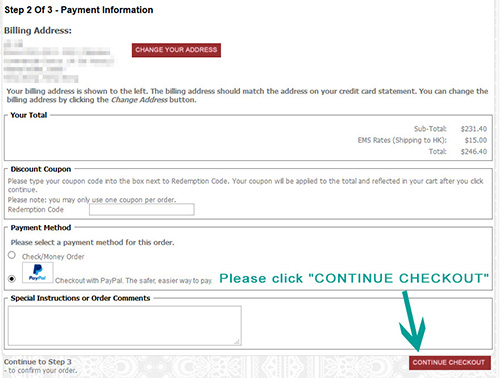 4.
After checking your shipping information, please click "CONFIRM THE ORDER"
5.
You can send the payment by PayPal account balance or Credit Card via PayPal